Event expertise, guidance and
one-stop concierge services you can trust.
On your wedding day, you deserve nothing less than the best. And you need peace of mind. So when it comes to wedding vendors, Florentine Gardens takes a concierge approach to recommending the most trusted wedding florists, musicians, videographers, lighting designers, cake designers and other wedding vendors in the region.
Whether it's flowers, the cake, the photobooth, photography or anything else, we'll make recommendations for trusted professionals who bring more than skills and smarts to the table; they bring heart to and take great pride in everything they do. Contact us to begin planning your wedding at The Estate at Florentine Gardens.
Outstanding music, state-of-the-art tech, and extraordinary special effects
Weddings at Florentine Gardens stand apart, thanks to the dedication of not just family but other team members, like Sal Travis, director of entertainment and services, and the one who orchestrates everything from the music to tech and extraordinary special effects.
"Sal and the band did more than we asked for and beyond. Every single guest mentioned how unbelievable the band was – the dance floor was packed the entire night!"
In-house videography and big screen enhancements
There's nothing like a videographer who truly knows you and everything about your big day, and Sal Travis is the person for the task. Ask about our 15-foot screens that ensure guests have a clear view of your entrance, your first dance and and toasts through a live video facility. Or how about a musical photomontage, which the team can play as a prelude to your entrance with your beloved.
"The day went so smoothly with out any hiccups and my guest were blown away! Sal also did a tremendous job! Our wrap up video is something we would cherish forever! You will never go wrong by choosing Florentine!"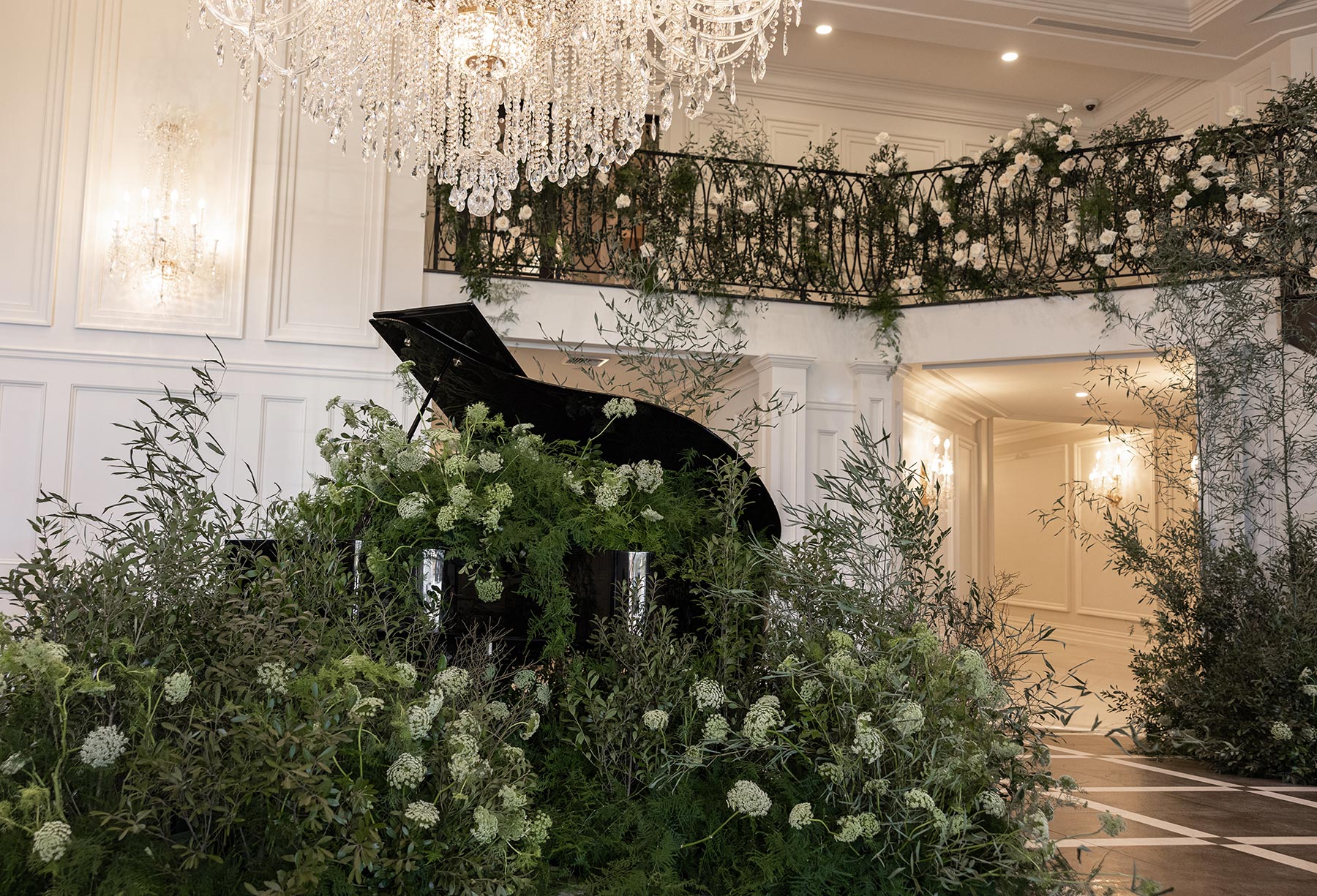 Décor styling & planning with Amanda Rae
With our passion to curate and create, our event design and planning team will custom tailor your special event. With our aesthetic of modern elegance and romance, our dedicated event stylists will execute and elevate life's most important celebrations.
Our Event Styling Team leads with a passion for design and a love for celebrations. With the perfect composition of ambiance, design, cuisine and melody, we will create an atmosphere for you and your guests. The trends and traditions of our clients inspire our core values to wow!
Growing up in the world of catering, Amanda found her love for culinary and event design at a very early age. For over ten years, Amanda has worked harmoniously in both front and back of the house of the Hospitality and Wedding Industry. Through her creativity and attention to detail, Amanda hopes to create a sophisticated and fun experience for her clients. Amanda is the Founder and Creative Director of Amanda Rae Event Styling Co.
"I can't recommend hiring Amanda Rae enough. She helped me curate all of the details, has incredible taste, and our event couldn't have been the success it was without her. She is so talented at what she does!"
"One thing my husband and I must say, you always hear people telling you "you never really enjoy your own wedding" or "you don't even get to enjoy the food at your wedding" etc. Well at Florentine, they prove all that to be false!!"